Senior Lettings Manager at Reeds Rains Wilmslow, Glyn Reacroft, received a phone call late one recent Friday afternoon from two tenants in absolute despair. Due to move into a property the following Monday morning, the tenants found themselves in a difficult situation when their landlord unfortunately decided they were no longer able to.

With a semi-detached property in mind which had been for sale but was now being marketed to let, Glyn thought he might have just what the couple were looking for. The four bedroom property with larger than expected ground floor accommodation and a fantastic sized garden was starting to receive quite a flurry of interest from potential tenants after a sale failed to capture the attention of the market.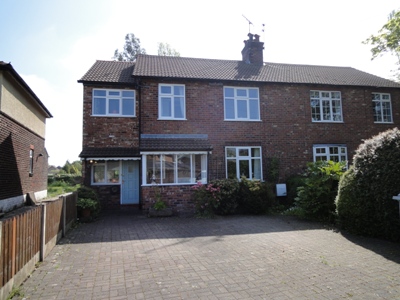 Glyn commented "I took the tenants to visit the property on the Saturday which they loved and as it was empty we were able to move forward quite quickly. First thing Monday I submitted their reference and by 3pm it was approved. The inventory and schedule of conditions was completed the following day and at 4pm the tenants were able to sign for the property."

Pleased at such a quick turnaround Glyn continued "The couple were able to pick up the keys the next day and needless to say they were delighted."

If you would like to find out more about lettings in the Wilmslow area please contact Glyn Reacroft and the team at Reeds Rains on 01625 522293 or by emailing wilmslow@reedsrains.co.uk.