According to the latest LSL/Acadata House Price Index from local estate agents Reeds Rains, annual house price growth in Greater Manchester has risen 6.2% which is an increase in the average house price from £157,960 in May 2014 to £167,691 in May 2015. (*)
As a whole, the North West has seen an annual property price increase of 3.6% (*)
Steven Cooke regional operations manager for Reeds Rains estate agents explains: "House price growth across England and Wales has faded in the past year, but looking month on month in June, home sales have soared 15%. In the North West, it's encouraging that we're seeing livelier activity where prices are starting to get back onto their feet. There are still some pockets where house prices are lower than twelve months ago.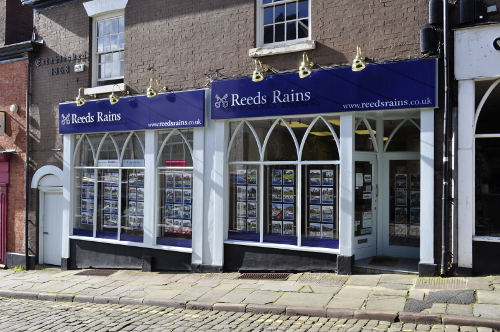 With wages recovering, and government schemes and initiatives to lean on, buyers' purchasing power is stronger than it has been for a long while. As a result of this positivity, higher demand should place some upward pressure on prices in coming months, and keep the momentum of the market moving forward.
Figures from My Home Life survey suggest 90% of people start their searches for property online so it is important for people to choose an agent that can provide a good online presence for their property. (**)
We will put the property details on www.reedsrains.co.uk (which has over 100,000 visitors viewing it each week) and not only this; we list all our properties on two of the most well-known property portals, Rightmove and Zoopla where 91% of home buyers start their property search. Along with this, we send property listings to 15 partners like the Daily Mail online and Mumsnet. (***)
Reeds Rains combines wide spread online exposure and brings it together with the traditional services of a high street agent. With an expanding network of branches covering England, Wales and Northern Ireland, we've never lost sight of the need for local expertise or moved away from our principles that building great relationships, being genuinely interested in our customers and getting the job done is the way to achieve success. And it's this, that we think puts us in the perfect place to respond to the local market activity.
Today, thousands of homeowners around the UK trust Reeds Rains to sell their homes.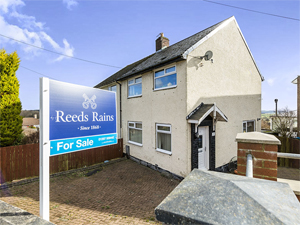 White Nancy
Reeds Rains invest millions of pounds every year on marketing and advertising homes for sale. For most addresses we already have a list of buyers registered with us who are currently looking in this area. So, as soon as we have completed the property details, we can email and phone potential buyers with the view to achieve a quick sale.
Steven concludes: We are encouraging sellers to take advantage of the growing strength in the property market that we are seeing in the North West. Reeds Rains currently has a range of properties available which are suitable for first time buyers, people looking to move up the ladder or investors and we are encouraging sellers to visit their local Reeds Rains branch to find out how they can take advantage of our local expertise and gain wide spread online exposure for their property."
To find out how Reeds Rains can help you as a seller, buyer, landlord or tenant, visit www.reedsrains.co.uk to find your local branch.
(*) Reeds Rains House Price Index June 2015
(**) My Home Life Survey 2010
(***) Neilson November 2014