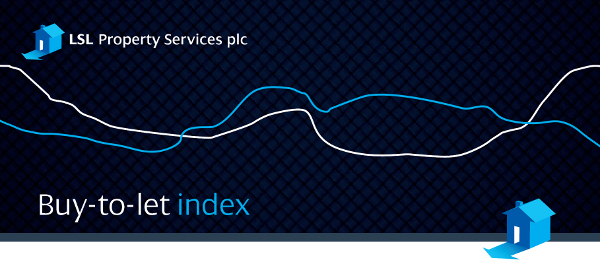 Rent Rises Accelerate in February
Rents across England and Wales rise by 1.6% in twelve months to February

After first month-on-month rise since October, rents now average £743 per month

Seven in ten regions see higher rents in February than January
Second best month on record for tenant finances as proportion of late rent falls to 6.9%

Landlords earn average annual return of 9.7% (or over £16,000) over last twelve months
Annual rent rises across England and Wales have accelerated, according to the latest Buy-to-Let Index from LSL Property Services plc, which owns the UK's largest lettings agent network, including national chains Your Move and Reeds Rains.
As of February, the average rent across England and Wales is now 1.6% higher than twelve months ago, currently standing at £743 per month.
This is the fastest annual increase since November 2013, and compares with a year-on-year rise of 1.4% in January this year.
On a monthly basis, rents increased by 0.1% (or approximately £1) between January and February. This represents the first month-on-month increase in residential rents since October 2013.
David Newnes, director of LSL Property Services, owners of estate agents Reeds Rains and Your Move, comments: "Property to rent remains in high demand. Despite great improvements in the prospects of many first-time buyers, there are still millions of households who rely on a healthy private rented sector for their homes.
"February's annual increase remains below the rate of wider inflation. However, this latest uptick and the high level of demand in the lettings market emphasise the importance.