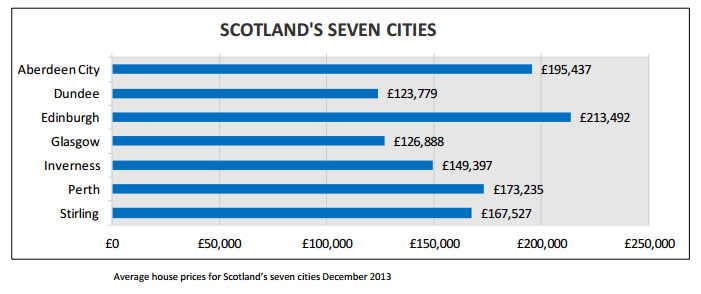 LSL Property Services/Acadata Scottish House Price Index for December is published today. Here is a summary of the key trends:
In December 2013 there were 9,050 property transactions in Scotland. This level of sales has a number of significant features.
It represents a 27% increase on December 2012's total, continuing the momentum in sales that started in June 2013;
It is the highest number of properties sold in the month of December since 2007;
It is the highest number of properties sold in a single month since July 2008 - which was the last month in which sales exceeded 10,000 homes, prior to the slow-down in housing sales resulting from the credit crunch in the financial markets.
The main driver of the expansion in sales in 2013 has been the first time buyer. The mortgage companies eased their constraints on lending to this sector of the market, offering more competitively priced products with lower deposit requirements. This was assisted by the Bank of England's Funding for Lending Scheme (FLS), latterly replaced by the Help to Buy (Scotland) scheme. The increase in the number of first time buyers, which the CML estimated as being 32% during Q3 2013 compared to the previous year, has had a knock-on effect throughout the rest of the market. With interest rates at an all-time low, this has produced an increase in housing transactions across all sectors, with sales volumes for the six months July – December 2013 up 24% on the same period in 2012.