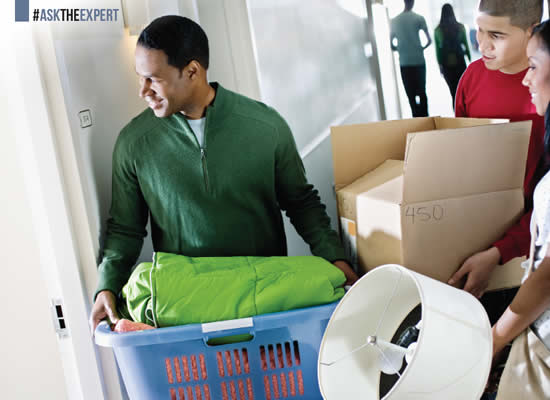 WHEN looking for student accommodation, don't wait until it's too late. As soon as you know where you're studying, find out what accommodation is available to you and what conditions are attached.
If you have only just gone through clearing or have found yourself without a house or flat, don't worry as there will be plenty of private rented accommodation left that will still be available to students. The great thing about private rented properties is independence; you are in charge of where you live and who you are living with, and the flexibility it gives you, as the private rental market is packed with different options to suit you.
However, there are some aspects you need to take into consideration such as managing your bills, and dealing with admin - especially if you are liaising direct with the landlord. You need to check their credentials which is why it is always best to go through a reputable agent.
Once you have secured a property, you will normally have to give a non- refundable financial commitment to reserve a property, so make sure you spend time choosing who you want to live with to ensure a harmonious household.
You will need to go through referencing at which point you will need a guarantor; this is someone who will guarantee the rent and terms of the tenancy should you not be able to.
Assured Shorthold Tenancies (ASTs) are jointly and severably liable which basically means that all parties, tenants and guarantors are responsible for the tenancy.
You will be required to pay a holding deposit which will normally be when the lease agreement starts - this usually goes towards the dilapidation deposit for the tenancy. As long as the property is given back in the same condition it was given to you in, then this will be returned. All deposits by law must be registered into a tenancy deposit scheme which will ensure it's safeguarded, so to protect this, make sure an adequate inventory is done prior to move in.
Make sure you receive up-to-date gas and electrical safety certificates as these are required by law; and be prepared to pay the rent monthly in advance and from one account. In terms of your finance, full- time students are exempt from paying council tax but part-time students aren't. You will need to get a TV licence on top of all your bills (water, electric, gas, phone line, internet) so make sure you budget for this before you sign. You will need to be careful wherever you rent as you are a burglar's target; ensure the landlord has fitted key operating locks on the windows and deadlocks on all external doors.
It pays to know a little about tenancies and landlord responsibilities, and likewise, know your obligations as a tenant and respect others that live in the vicinity.
For more information, contact Reeds Rains on 0161 236 9088
Hannah Gretton
Area Lettings Manager