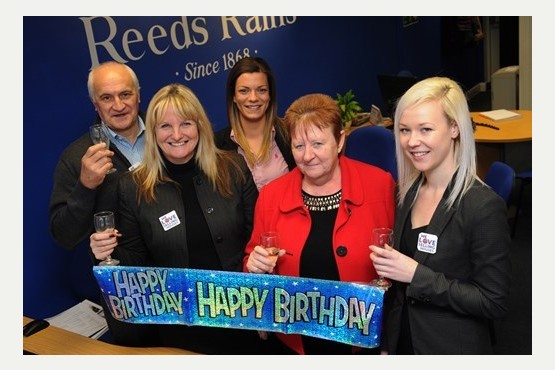 Its party time at the Whistable branch
There are celebrations at estate agents Reeds Rains as the local team celebrate their fifth anniversary in Whistable and, at the same time, reflect on the success and development of the agency over that period.
To mark this anniversary, glasses of champagne and keepsake key rings were handed out at Reeds Rains as it opened its doors to past and present customers to mark the special day.
Since the launch of itsWhistableoffice in January 2010,Reeds Rains has continued to grow from strength to strength and remains resilient and strong within the property market.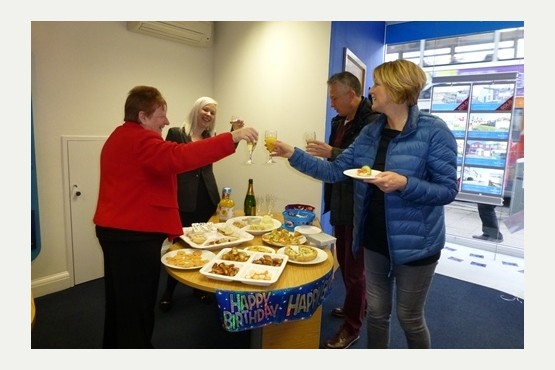 Customers past and present are welcomed to the party
Lavinia and Malcolm Trueman, franchise owners of Reeds Rains in Whitstable commented: "We've had a Reeds Rains office for five years and we've been able to help hundreds of customers during that time in selling, buying and renting houses.
We strongly believe that the way we have responded to the market has influenced our on-going success – we've had to think proactively, respond to situations quickly and remain positive at all times – it's clearly helped us and, of course, our customers who, as a result, remain loyal to us.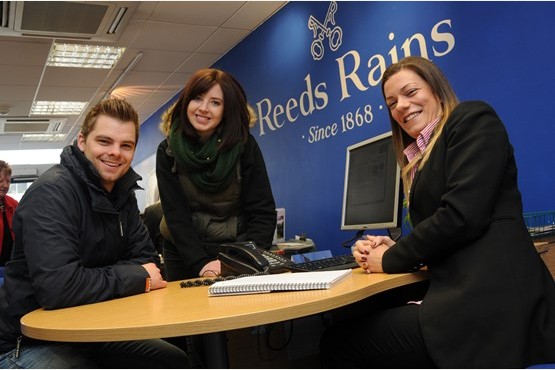 Customers enjoying the newly refurbished office
Reeds Rains has been established since 1868 and in that time, it has grown to become one of the UK's largest estate agencies, with an expanding network of branches covering England, Wales and Northern Ireland. We've never lost sight of the need for local expertise or moved away from our principles that building great relationships, being genuinely interested in our customers and getting the job done is the way to achieve success. And it's this that we think puts us in the perfect place to respond to the local market activity.
The size of Reeds Rains has also meant they have been able to invest heavily in developing a range of award winning products and services. Only recently Reeds Rains has been successful at the Estate Agency of the Year awards 2014 where it won the Silver award for Best Estate Agency National and the Bronze award for their Financial Services.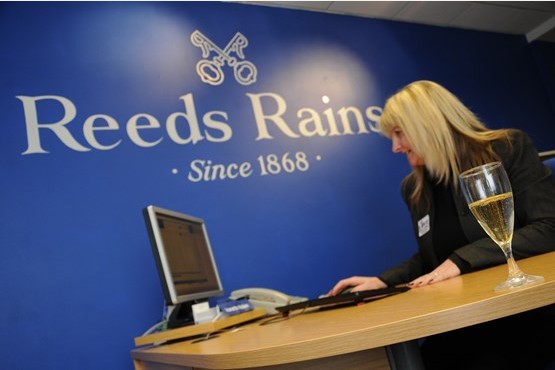 Reeds Rains Whistable
From the feedback we've received we have exceeded many of our client's expectations over the last five years and would like to take this opportunity to thank them all for the custom and support they have given us. We always endeavour to 'go the extra mile' for our customers and we believe that this is one of the core reasons for our success. We now hope that we can build on our success and our growing reputation for quality service during 2015 and beyond."
For more information about Reeds Rains in Whistable– simply contact the local team at Reeds Rains Whitstable, 98 High Street, Whitstable, CT5 1AZor telephone them on 01227 770717(*)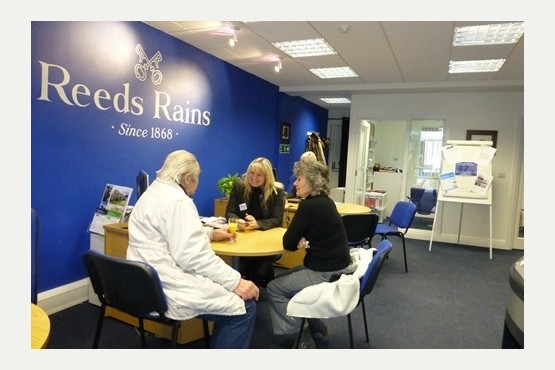 Reeds Rains Whistable
(*)Calls maybe recorded for training and/or monitoring purposes.