Reeds Rains Hillsborough welcomes Fleur Woodall to the team as a result of record lettings in the already buoyant and successful office. Fleur will compliment the team as Lettings Manager, joining Branch Manager John Morfitt and their experienced lettings team.

Fleur has enjoyed a successful estate agency career, spanning 20 years, within the sales and lettings market. With extensive knowledge of the Sheffield property market, Fleur is looking forward to getting started in her new role.

Fleur commented "I am delighted to have been appointed as the dedicated Lettings Manager at Reeds Rains Hillsborough. We have an exciting team on board, who are all experienced in the rental market and can offer you excellent customer service"

Fleur added "The lettings market is currently experiencing a boom in the number of tenants looking for a property, so why not hang on to your home and potentially capitalise on its future value?"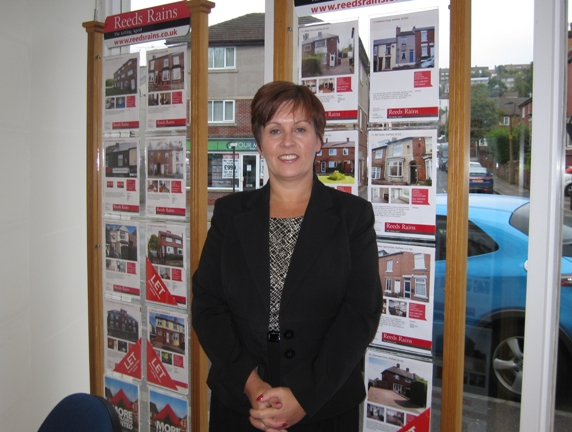 Reeds Rains Hillsborough offers a comprehensive service to landlords. With services ranging from let only, rent collection and fully managed, we take on the day-to-day responsibilities, allowing you to live your life whilst holding on to a worthwhile asset.

Whether you are a first time landlord or a current investor looking to expand your portfolio, our branch lettings consultants are here to help. Equipped with the best resources and technology we are well placed to let your property quickly, whether that's finding a good quality tenant or securing safety certificates, our service has it all. We can also provide competitive quotes for all your property insurance requirements.

Reeds Rains have over 150 years of experience in the estate agency sector and by listening carefully we have created the perfect offering, a local high street presence backed by the infrastructure and expertise of a large national organisation. We receive thousands of tenant inquires each week and let an average of 8,000 properties every year through our expansive network.

At Reeds Rains we pride ourselves on ensuring that we act in the best interests of our clients and provide a comprehensive service backed by all of the required insurances, as well as changes in legislation. We also monitor our safety contractors to make sure they have all of the required professional qualifications and valid memberships at all times.

So if you are a landlord and would like to know more about letting a property in the Hillsborough area, please contact Fleur Woodall and the team at Reeds Rains Hillsborough on 0114 2330250 or email fleur.woodall@reedsrains.co.uk. You can also follow us on Twitter @reedsrains for the latest in property news.