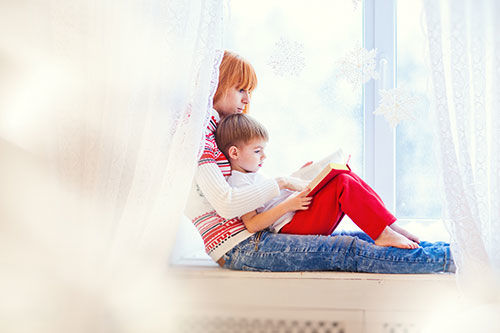 Wow, can you believe that it's almost half term? We highlight some things you can do with your children for free.
Build a den
It's always amazing how children find the greatest pleasure in the simple things, if you have some cardboard boxes or sheets lying around then encourage your children to create their own den.
Have a movie day
Take a look what's on TV or dig out your favourite movies. Set up camp on the sofa for the day, you could even get in a few treats or make your own popcorn.
Colouring
Children love to colour in and with Mother's Day and Easter approaching there's lots of free colouring sheets out there that you can print off.
Go to the park
Unfortunately we can't guarantee sunshine but if it does make an appearance then take a trip to the park or your local duck pond.
Do some baking
You could make something simple with ingredients you will most likely have in your cupboard such as buns, crispy cakes or simple biscuits or you could pick up a character kit from your local supermarket. These usually come with decorations and bun cases too.
Have an indoor picnic or an outdoor one if it's nice enough!
Who doesn't love a picnic? Sandwiches, crisps and treats? Make lunchtime a little different and dig out your picnic rug and have an indoor picnic.
Take a look for free local attractions near you
There's plenty of free things to do, have a look and see what there is near you.
Do a treasure hunt
The beauty of treasure hunts is that you can do these anywhere, simply hide some treats or something children have to find, give them their first clue and off they go! Hours of fun…
Go for an adventure
Is there some beautiful walks near you? If the weather is nice you could wrap up and make the most of the great outdoors.