Research from Reeds Rains estate and lettings agent has found that 62.5% of people surveyed have a man cave, with 30.7% choosing their basement as the main location. Other popular rooms include: The garage 15%, loft 12.8% and out buildings 12.8%. (*)
A man cave is a male sanctuary, such as a specially equipped garage, spare room or basement where men can 'do what they like' without upsetting any female feeling.
John Wetherell regional operations director for Reeds Rains explains: "Basements tend to be under used spaces which are often left for storage and are ideal for converting into a man cave. We are visiting more properties where spare rooms are being used as spaces for man caves and this is growing in popularity.
When the survey asked, what is it about a man cave that is so appealing? Some of the popular responses included: "It's cool, it's private, and it's unusual. People visit the house and have man-cave envy", "peace and freedom to do as I wish", and "it keeps him out of the way".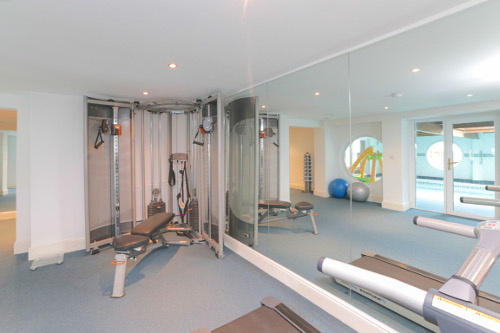 Man Cave - GYM
Man caves are great because they give you the space needed to unwind after a long day at work, provide all your creature comforts and are a quiet place where you can retreat.
Modern man caves are becoming integrated into main rooms of the house and may increase the value of your home. Creating a game room, basement bar or a theatre room also generates a retreat which everyone can enjoy and becomes a great space to host parties, or for some, simply a place to enjoy Father's Day."
If you would like to find out how the Reeds Rains team can help you buy or sell your property, then visit www.reedsrains.co.uk to find your local branch.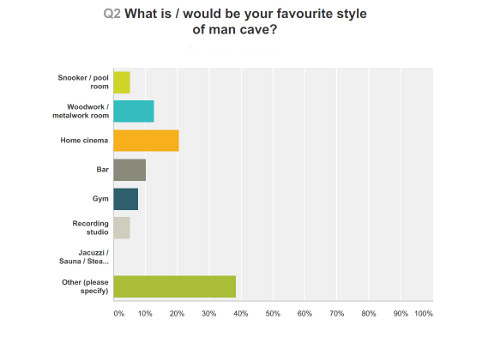 What is it about a 'man cave ' that is so appealing?
Popular answers from the Reeds Rains survey include:
It's cool - it's private - it's unusual. People visit the house and have man-cave envy
The epic parties
It's my space for bikes cars and mechanical things which my partner does not want in the rest of the house
Keeps him out of the way
Peace and freedom to do as I wish
it is mine to share with whomsoever I want
Away from the day to day life.
Own little space away from the noisy little zoo I live in, I can treat it how I want and no one can moan at me.
My own space
Can get away and enjoy juvenile banter with my mates yet not get nagged at for being out by the Mrs!
Time to myself
My space. No need to be tidy
I need the space for projects and doing them in the house isn't sensible (noise, dust, etc). But it's my space to organise as I like. As is my study - is that another cave?
Being noisy and undisturbed !
A place to be indulgent, just for me.
Because you can make your own make on a room with all your own gadgets and gizmos and do it the way you want, not the missus!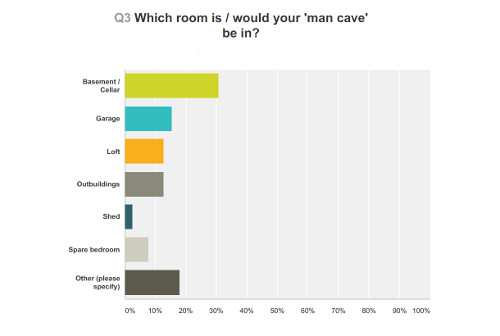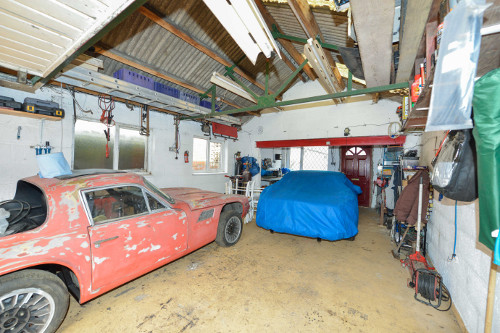 Man Cave - Workshop
(*) Reeds Rains online survey - 40 respondents May 2015