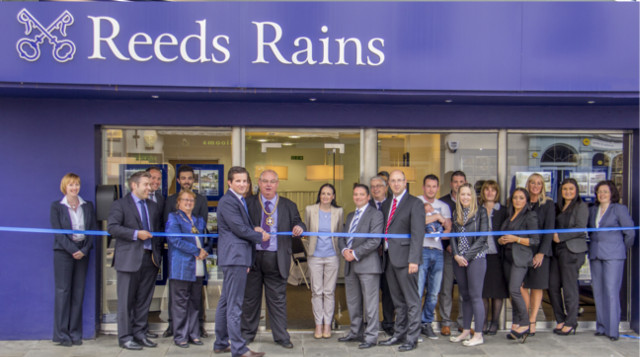 Staff and customers outside the Reeds Rains branch
Sales and lettings agent, Reeds Rains, has been celebrating the recent refurbishment of its office by hosting a special launch event. The event welcomed Durham's Lord Mayor and Mayoress, John and Maxine Robinson, along with new and existing local customers and businesses to see for themselves the great improvements made to the office.
The office, situated at 83 New Elvet, Durham, DH1 3AQ, has been updated with modern new furnishings and high tech LED displays to enhance the on-going display of properties which is popular with the residents in Durham. This is a great step forward for the local team who are proud of their ongoing commitment and success in the local property market.
The office also features eye catching custom made wallpaper featuring the beautiful, purpose-built Gala Theatre which reinforces Reeds Rains interest in its local area. The new Reeds Rains logo has also been designed to highlight its long standing position in the property market but also its forward thinking approach to residential sales and lettings and is a key feature within the office.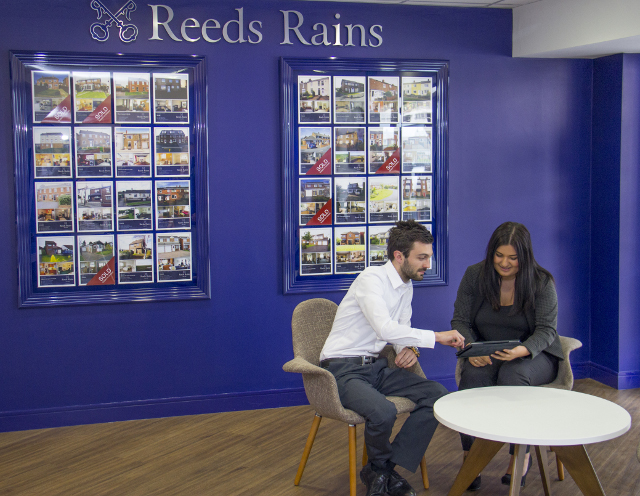 Property advice given by Durham staff
As well as the Lord Mayor and Mayoress, attendees included, Branch Manager Todd Armstrong and Reeds Rains Managing Director Oliver Blake.

Oliver commented: "It was great to welcome the Lord Mayor and Mayoress, business partners and customers to the event. Lots of people supported us and all had a fantastic evening. I was honoured to be able to talk about Reeds Rains and the fact that it has been in existence since 1868 yet continues to evolve as the refurbishment clearly demonstrates.
Thank you to the Lord Mayor and Mayoress for officially launching the event and declaring our new branch open with the cutting of the ribbon."
If you would like to find out more about how the local Reeds Rains team can help you please contact them at 83 New Elvet, Durham, DH1 3AQ or call them on 0191 384 1222(*)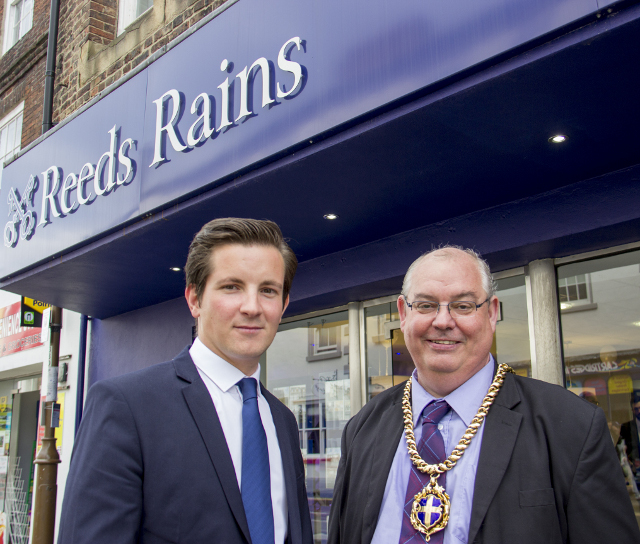 Left to right: Todd Armstrong branch manager with the Lord Mayor John Robinson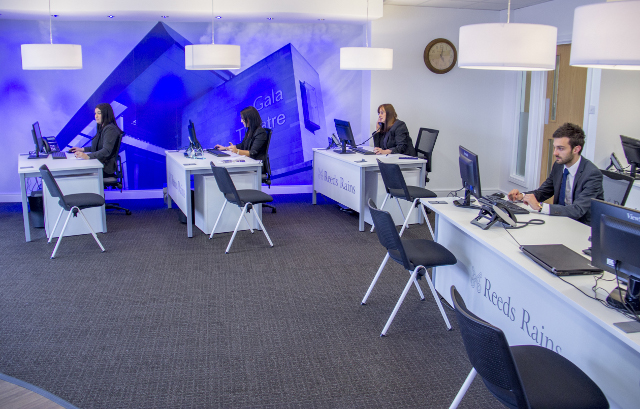 Refurbished Durham office
(*) Calls may be recorded and/or monitored for training and/or data protection purposes.