Katie Haworth gets the lettings market moving for Reeds Rains in Preston and writes for the Reeds Rains Blog about how she is helping landlords in and around the town.
Many Letting Agents brag about the number of properties that they have on their books or how much market share they have, proclaiming that they are the best agent in the city as a result. Truth is, the proof is in the pudding as they say. My pudding of choice is warm sticky toffee with melted ice cream, but in business it is the number of tenants we have moved into landlords' properties that defines our success.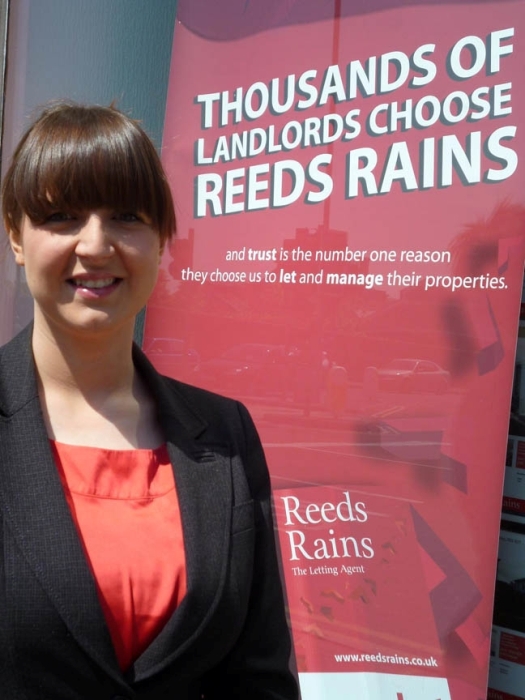 "Don't just sit on the market losing money, call me for honest advice" says Katie (Reeds Rains Preston Lettings Manager)
Here at Reeds Rains in Preston we measure our success on how many properties we have LET! This is a goal that I am incredibly proud of as Lettings Manager in the branch.
This is not by luck, but by the way that we do business. When I go out to a property to discuss lettings with a Landlord I am honest; honest about the condition and honest about the rental that I think they will achieve. I base my findings on experience and comparable properties that have let in the area. Once a property is on the market we use our extensive marketing power to advertise your property, conduct viewings, accompanied if you wish, and give you honest feedback from these viewings within 24 hours. We aim to have let your house within a week, if not sooner. My team and I work with landlords to help overcome viewer objections and negotiate terms of the deal.
It is, usually, only at the time the tenant moves in to the property that the landlord starts receiving rent and therefore making money - in the meantime the property is just costing the landlord money.
DON'T sit on the market losing money please call me at the Preston office on 01772 561666
Landlords tell us that the number one reason that they use Reeds Rains is TRUST. Nobody benefits from an empty property so whether you are an experienced Landlord or considering letting a property for the first-time then why not call me on 01772 561666 asking for Katie, I promise I will give you expert, honest advice.