Keen to hit the ground running in their new roles, James Williams and Sarah Sweeney, Branch Managers at Reeds Rains in Stanley and Consett, County Durham, will be taking on a tough 15 mile fundraising challenge.

Joining forces on Friday the 6th of July, James and Sarah will be walking 15 miles from Reeds Rains Consett to the Chester Le Street branch; including a stop off at Reeds Rains Stanley along the way.

Having recently joined the company, James and Sarah wanted to do something to show their support for The Estate Agency Foundation (EAF), a charity which brings together estate agents to help eliminate the causes of homelessness.

James Williams said "We are raising money for The EAF because it's a great charity that relates to what we do at Reeds Rains. They support the homeless and provide support for ex-army personnel and children who have been abused." James continued "Walking this distance isn't something we normally do but Sarah and I are keen to push ourselves beyond our comfort zone to really earn donations."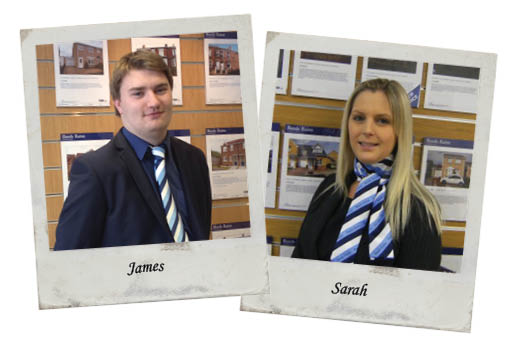 Starting at 10am on the 6th of July and hoping to raise £1,500, the demanding challenge will take James and Sarah across a series of B roads and country lanes, through smaller towns as well as past schools and hopefully a few supporters too!

There are a few ways you can show your support for James and Sarah; including visiting the Reeds Rains branches in Stanley, Chester Le Street and Consett to donate. You can also text RREA60 followed by the amount of your donation to 70070 (e.g. RREA60 £1) or simply visit www.justgiving.com/rrwalk. Thank you in advance from James Williams and Sarah Sweeney, your support is very much appreciated.