The City Living Liverpool team were delighted to officially celebrate the opening of their first City Living branch on North John Street on Wednesday 9th May, at a well attended launch event party, which attracted lots of local interest and great support.
Officially opening the stylish office on Wednesday 9th May, Branch Manager Darren Carter commented on the number of apartment listings and lettings already completed at the branch. Speaking at the event Darren said "We're really pleased that we've had success before we even opened. My team have worked incredibly hard and it's an absolute pleasure to come into work where we have a fantastic branch in a fantastic city."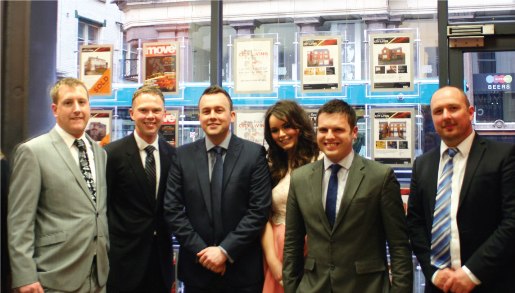 Celebrating the official opening with a glass of bubbly on Wednesday were several representatives from local businesses as well as the Deputy Lord Mayor, Councillor Sharon Sullivan who welcomed the arrival of the brand to Liverpool.
Discussing the importance of affordable and well managed properties in the city centre, Sharon Sullivan was excited at the commitment made by Reeds Rains City Living to meet this demand in the market.
Following the launch Ian Taylor, Lettings Manager for City Living Liverpool said "I am amazed at the popularity of the City Living brand since opening the branch and the launch attendance was the best evidence of that yet." Ian added "We have an exciting team on board who are all experienced in the market and ready to take Liverpool customer service levels to a new height."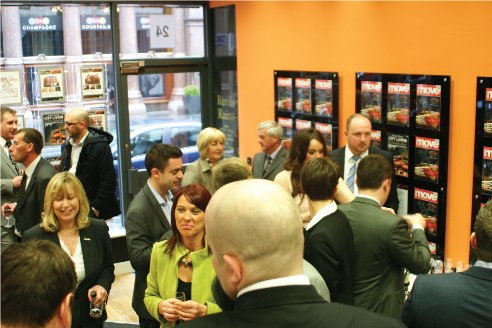 Open seven days a week and until 7pm three nights during the week, the City Living Liverpool branch stands out from other agents and provides a service at a time convenient to clients. The City Living brand also reflects the vibrancy of the city through offering properties in high demand and various packages which can be tailored to suit the individual needs of vendors and landlords.
Part of the Reeds Rains network, with over 200 branches across England, Wales and Ireland and having sold £2.5 billion of property in 2011, the new City Living Liverpool branch is well placed for great success. Located on the city's prestigious North John Street, the new flagship branch is nestled close to the heart of the city's business district and within minutes walking distance of the fabulous Liverpool One shopping quarter.
If you would like to know more about your new City Living Liverpool branch including the services available please contact Darren Carter on 0151 227 2027 or email liverpool@reedsrains.co.uk.
Make sure you also follow us on Twitter @reedsrains or use #cityliving for the latest in property news.