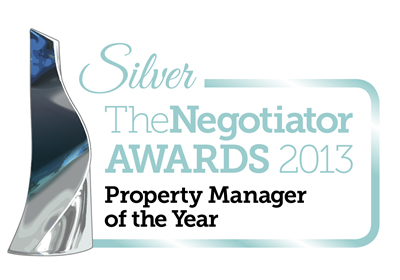 Reeds Rains' extensive efforts to create a memorable customer experience at its network of branches have received the ultimate endorsement, courtesy of a coveted industry accolade.
The historic estate agent has won the silver award for property manager of the year at the Negotiator Awards 2013, to further vindicate its attempts to leave lasting impressions on tenants and landlords alike.
The announcement underlines an ongoing success story for the brand, which includes a 20 per cent growth in turnover and a 14 per cent rise in managed clients in the past 12 months.
Reeds Rains has invested heavily in training and development across all areas of the company, to provide the most professional service possible.
Mark Chatterton, Lettings Operations Director said: "To be recognised by one of the industry's most influential publications means a great deal to everyone at Reeds Rains.
"We have always prided ourselves on advising confidently in each local area, the types of property on the market and the rental marketplace as a whole.
"Winning this award reassures us that we are continuing to do the right things and on behalf of everyone at the company, we are absolutely thrilled."
The event, which attracted a record number of entries was hosted by comedian Hugh Dennis, and was held at the Park Lane Hilton hotel in London on November 5.
Mark said: "We believe we provide an invaluable service for landlords and tenants, ensuring that all legal safety obligations are met protecting both parties.
"Routine repairs and emergencies are attended to with speed and care, because we understand that these are an inconvenience to tenants and an unwelcome expense for landlords.
"It appears that The Negotiator Awards acknowledged these facts when judging, which is great news for us, in such a high profile event that is attended by the nation's top property agents."
Reeds Rains' latest honour adds to a Sunday Times bronze accolade for property management in the national publication's prestigious lettings agency of the year awards in March during which the judges praised Reeds Rains excellent rent collection facility and low default rates.