Reeds Rains estate agents has found that 69% of people in Britain have a neighbour they never say 'hello' to and that 78% of people find that it brightens up their day when they do, which can make them feel as though they have a greater attachment to their local community. (*)
The study has revealed that the easiest way to start a conversation is to ask about a person's well-being (43%) followed by the weather (27%) and ho​lidays (7%).

John Wetherell regional managing director for Reeds Rains says: "Having good neighbours is becoming more important to buyers when they look for property. During viewings, questions they raise are about the neighbours and this is something which they often explore in detail before an offer is made.
When considering a property to purchase for example, it might be worth introducing yourself to the people who live nearby. During a quick chat on the door step you can gather useful insights by dropping in questions, such as: What do you like about living here? Do all the neighbours get along with each other? And do you know why the seller is moving?
Introducing yourself early on will make it easier to develop these relationships in the longer term."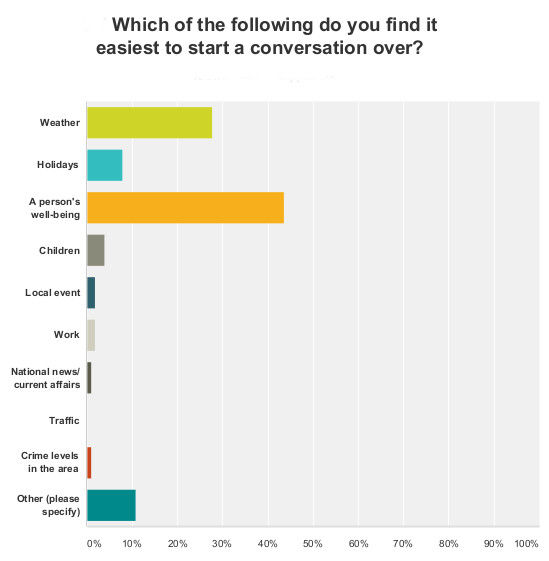 When people were asked in the survey, what stops you from talking to your neighbour? Responses people gave included: 'I am out at work and not familiar with them', 'lack of time', 'there has never been a need' and 'they keep themselves private'.
If you would like to find our more how Reeds Rains can help you about buying or selling a property, visit www.reedsrains.co.uk to find your local branch.
(*) Reeds Rains online survey – 103 respondents August 2015