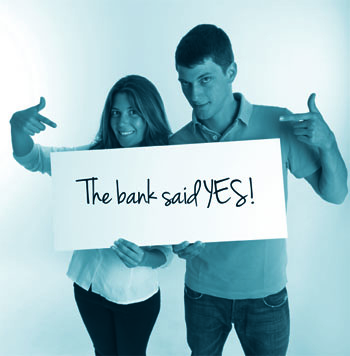 New mortgage rules came into effect on 26 April 2014 which are geared to helping consumers find the most suitable mortgage according to their individual financial circumstances but which should also reduce the likelihood of another financial crisis as a result of irresponsible lending practices - as was experienced in 2008.
What, however, does this mean to someone who is now looking for a mortgage? Reeds Rains explains
The new rules mean that your first appointment to find a mortgage may take longer as you will need to discuss more information about your personal income and expenditure.
You'll be expected, for example, to bring with you details about all the income you receive plus your personal expenditure each month. This will include the regular items like food, heating, mobile phones etc. but also – because of the new rules – details about your spending on social activities, holidays, hobbies etc. Overall your mortgage advisers will be keen to know more about your spending 'habits' and how your lifestyle might impact on your ability to pay for a mortgage in the longer term.
If the mortgage term extends in to a borrower's retirement, the lender will also want to know the anticipated pension income.
Preparation is key
Before attending your appointment it would be a good idea to take note of what you are spending your money on in the weeks/days leading up to the meeting. Take a quick look at your bank statement as this should also help in reminding you of direct debits being paid, what social expenses you might incur and what income or other payments are being made to you.
You'll then need to gather evidence of regular income and expenditure by providing copies of payslips, bank statements, and tax returns and audited accounts if you are self-employed. Your bank statement might also highlight spending patterns or withdrawals which you might have to explain and which might possibly need to be considered as regular expenditures.
Be prepared for lots of questions about your current circumstances but also your plans for the future – it's for your benefit as no-one wants to commit to a mortgage loan that they cannot afford to pay back in the longer term.
Why Reeds Rains can help
At Reeds Rains we've already been independently acknowledged as providing award winning mortgage services by winning the Gold Award for Best Estate Agency Financial Services at the recent Sunday Times Estate Agency of the Year Awards 2013. As part of this we have proved to provide great customer service and will simply be extending this to support potential borrowers in finding a new mortgage - now under the new mortgage rules.
Having access to a range of mortgage lenders means we can search for a suitable deal based on the greater amount of information supplied by the applicant and then provide advice as to which mortgage and which lender may be most suitable.
The mortgage adviser will also be able to help in deciding if you will be able to pay the monthly repayments if interest rates increase over the term of the loan. If there's a possible risk you won't be able to, they might then be able to suggest an alternative mortgage or perhaps fix the interest rate on the mortgage for a longer period. It's better to identify a potential problem earlier rather than later to increase the likelihood of a mortgage being granted.
All in all it is worth spending a little more time at the outset to find the right mortgage for you and Reeds Rains are more than happy to help you do this.
If you'd like to find out how Reeds Rains can help you simply take a look at the mortgage section of our website ator contact0845 602 5416 (*)
(*)Calls may be recorded and/or monitored for training and data protection purposes.
YOUR HOME MAY BE REPOSSESSED IF YOU DO NOT KEEP UP REPAYMENTS ON YOUR MORTGAGE.
An Administration Fee of £499 will be payable when you sign the Professional Fee Agreement upon mortgage application.
REF 14645