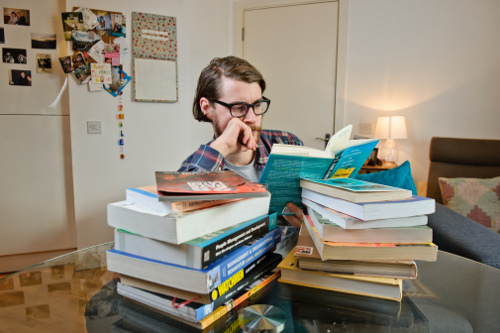 Research has revealed that 31% of university students would describe themselves as a 'Geek' following a personality survey conducted by UniPlaces. (*)
The indication is that Geek personality types work harder at their studies and put a greater focus on high achieving grades rather than the typical 'party animal' lifestyle which can usually be associated with university students. In the survey, only 16% said their personality type fitted a 'party animal'.
Lettings Manager Kelly Williams for Reeds Rains in Rotherham says: "This should come as positive news for landlords because as more people are showing greater care and a focus on their studies it could mean there is more chance that people with the 'Geek' personality type will show care as tenants when looking after a property.
It is not just university students this needs to apply to. There are many other people who are not at university but maybe studying part time and landlords who take tenants with a keen interest in an academic study outside of work can also benefit from reliable tenants.
At Reeds Rains we have a database full of tenants who are looking for a property like yours to rent. We pride ourselves on always acting in the best interests of our tenants and landlords and we would encourage you to come and talk to us find out more details."
If you would like to find out how Reeds Rains can help you as a tenant or landlord simply contact them at Reeds Rains Rotherham, 16-18 Moorgate Street, Rotherham, S60 2DG or call them on (01709) 363152 (**)
(*) http://www.digitalnewsroom.co.uk/uniplaces/2014-the-year-of-the-geek/
(**) Calls maybe recorded for monitoring Purposes