Here at Reeds Rains, we are constantly using our expertise to make the process of buying and selling property run smoothly for our customers. If you are looking for a quick sale, or your property has had viewings but no offers, you could move the process forward by following our advice for decluttering your home to help make it more appealing to potential buyers and improve the prospects of achieving a sale.
So, If you are thinking of selling your property, here is our guide to some factors you may want to consider when clearing out your house.
How to start
Ahead of the sale, you may want to go through each area of the house in an efficient way to make sure it is presentable. Some of the areas in your house you may will want to focus on are: The bathroom, bedroom, garden, or kitchen.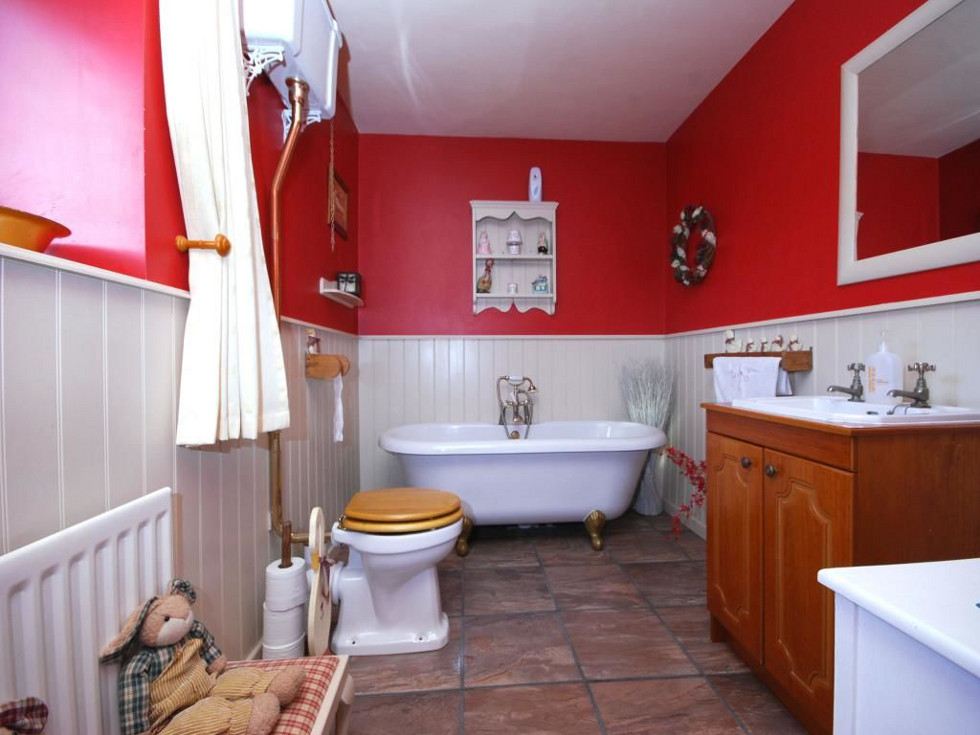 Decluttering your bathroom
How many unused products, Christmas gift sets and old towels do you have lurking in your bathroom? If you're anything like the average household, the answer is probably quite a few.
Take a look at our top tips for decluttering your bathroom:
Go through your old bath towels, flannels, hand towels and bath mats, creating two piles, one to keep and one to throw out. However, don't just bin old towels, there are many pet shelters and rescue centres that are always on the lookout for unwanted towels.
Go through all your cosmetics and toiletries and throw away any that are past their use-by date, old toiletries and cosmetics can be bad for you as they provide a breeding ground for bacteria. Make sure you give shelves a wipe before putting these back. If you have any unwanted gift sets you could give these to your local charity shop or list on ebay.
Did you know that you should only keep toothbrushes for 3 months, make sure yours are less than 3 months old and if they're older then replace.
Invest in some bathroom storage if you don't have cupboards. Most home stores and even supermarkets sell a selection of drawers and shelving units that would be ideal for bathrooms.
If you have built in cupboards then invest in some boxes, you can use each one for various items such as cleaning products, basics such as cotton buds, then shower gels etc.
Nowhere to keep your towels? Purchase a towel shelving rack, not only are these useful for storing towels and freeing up cupboard space but they're also a good way of injecting colour too.
Now that you have decluttered your bathroom, it's time for a deep clean – take a look at the below tips to get your bathroom shining!
Fill a spray bottle with water and white vinegar, this is a great way of cleaning mirrors and glass.
Pour some white vinegar into a plastic bag and submerge your shower head in this, tie with an elastic band or hair bobble to keep secure and leave overnight.
If you are washing your shower curtains, pop it in with some old towels, this will help scrub the curtains and get rid of and marks.
Dip an unused toothbrush in bleach and use this to scrub the grout between your tiles.
Pour a cup of baking soda into your toilet bowl and leave for a few minutes, then give it a scrub with a toilet brush and flush.
Most people forget to clean their ventilation fan, remove the cover and soak in soapy water, use your vacuum to remove any dust for the fan – just make sure you have the power turned off whilst doing this!
Circulate air – try and increase air circulation to your bathroom and keep windows open for a period of time each day.
Keep drains clear of grease, oil and hair by pouring half a cup of baking soda down the drain, followed by half a cup of white vinegar, let this stand for a few minutes and then pour down some boiling water.
For more ideas on bathroom storage and cleaning, take a look at our Pinterest board.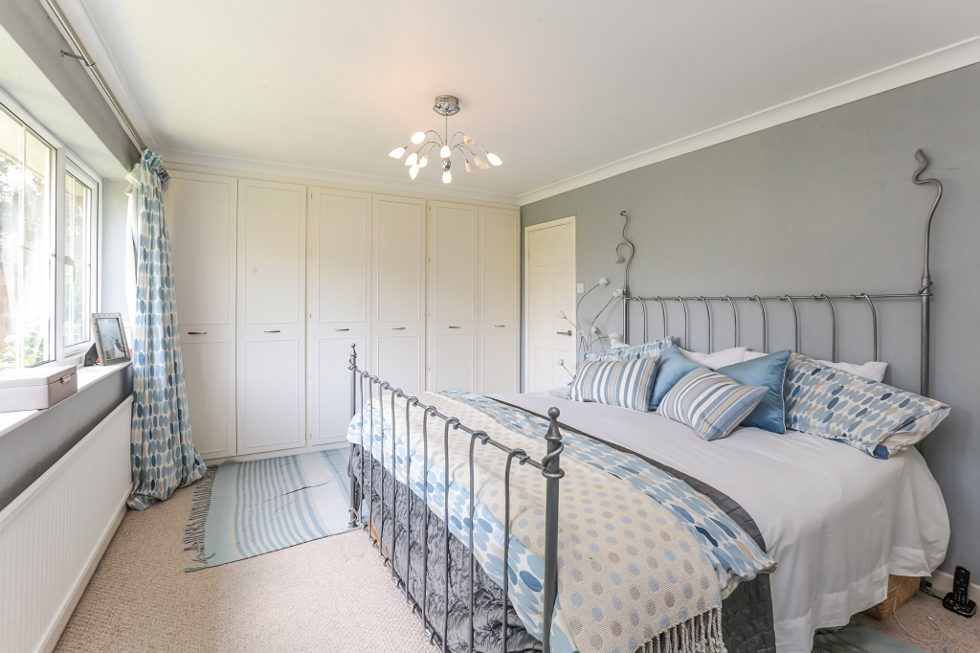 Decluttering your bedroom
It is important to keep your bedroom neat and tidy as it keeps it presentable to prospective buyers. The more often you declutter your bedroom, the quicker it will be the next time. Our advice is to spend regular, short bursts of time tidying so the task never becomes overwhelming. Here are some ideas to help you get started:
Begin with the wardrobe and sort out any clothes you haven't worn in the last 2 years. Take them to a charity shop so other people can benefit from them.
Arrange all your clothes so they are in order. Try and store items higher to maximise space. One solution may be to double hang clothes or install adjustable shelving to achieve this.
Clutter can spread to the floor which is a common place for dirty washing to get left and can limit the amount of walking space. Get into the routine of putting dirty clothes into a washing basket. This will keep them separate from the clean clothes and will save time when it comes to washing as it is all in one place.
Bedrooms tend to gather 'one off items' like watches, earrings and books which can look messy when they are left out on the side. Trays and bowls are a useful way to contain loose items and stop them getting lost. Or you can limit the clutter and keep them out of sight completely by investing in a drawer storage tray.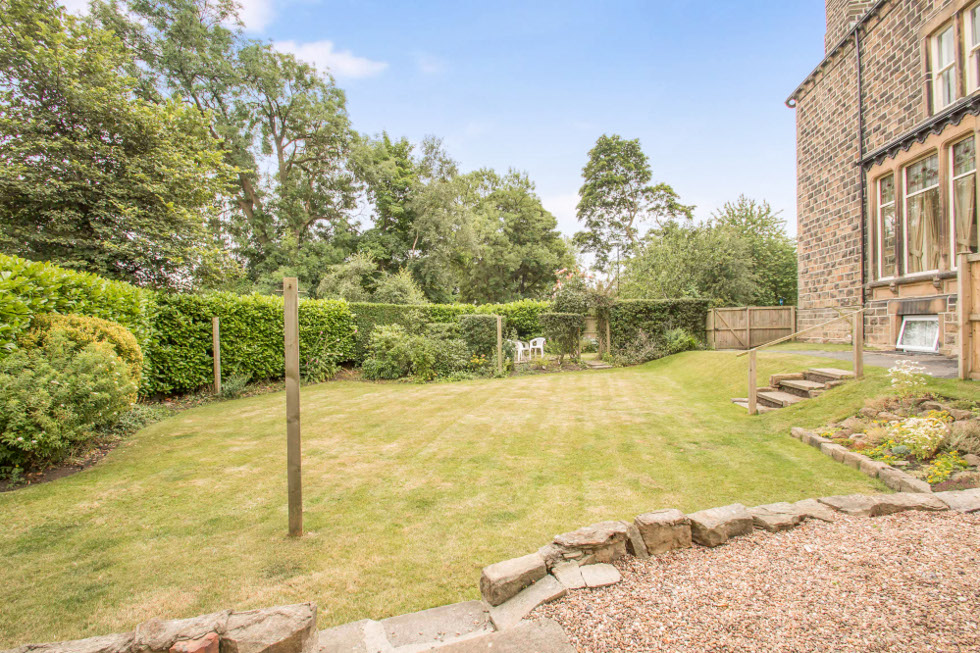 Decluttering the garden
Buyers often make a decision really quickly about whether or not they are interested in a property, maybe even before they've gone through the front door, therefore it's really important to pay attention to how your garden looks. A tidy garden is our aim so, let's get out the gardening gloves, round up a few friends and hope for fine weather…
Throw away: declutter by removing all those dead branches, leaves, broken garden furniture, old toys, and other garden rubbish. This might finally be the time to take down the rusty climbing frame the kids haven't used for ten years.
Cut back: with a good pair of secateurs be ruthless with overgrown bushes and shrubs – it will make the garden look well cared for.
Tidy the lawn: mow it and trim the edges. If you've got any bald patches, then put down some lawn seed and water it a lot.
Flowers: plant some brightly coloured seasonal flowers around the garden or in pots, and don't forget to water them and any other flowers you've already got in the garden.
Clean: the patio, decking, paths and garden furniture. Use one of those pressure washers to get the maximum fun out of this job!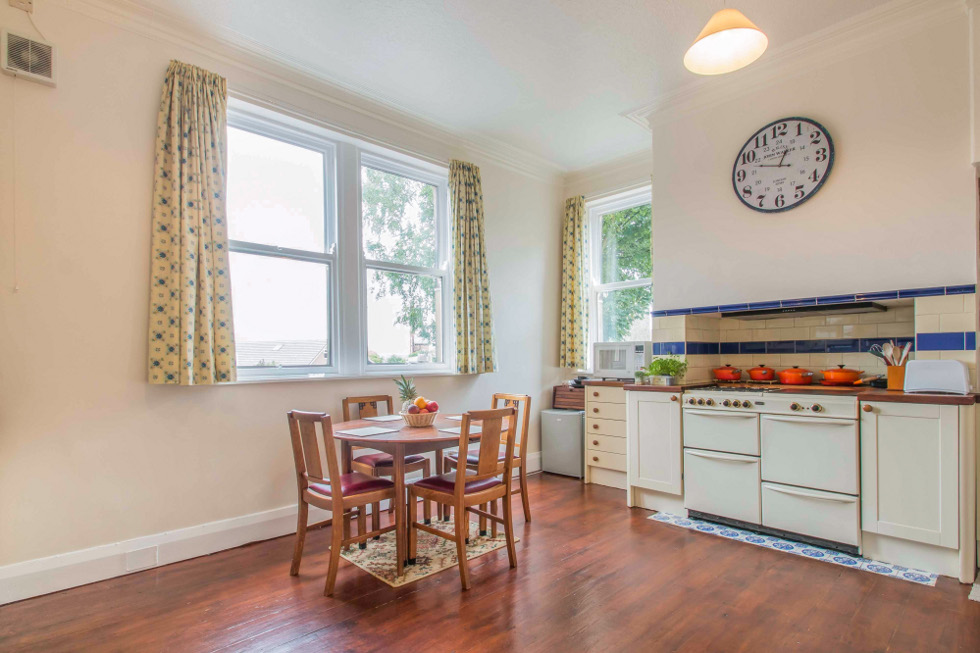 Decluttering your Kitchen
Whether you are moving house, looking to make more space for new items, or generally thinking about de-cluttering your kitchen, start by emptying out all of your cupboards one by one. You could either spread this over a week, so you tackle one or two cupboards of an evening, or, just tackle the whole room when you have a day or two spare. Start at the top of the kitchen and work down so that you can clean the inside of cupboards and surfaces as you go. If you are clearing out food items, check the labels for the 'best before date', and decide if you are going to throw any away that have exceeded the date, or if the date has not been reached, and you are not going to eat / use the item, consider donating it to a local food collection point.
Pots, pans, plates and cutlery, if you are downsizing, upsizing, or having a general clear out, take a look at what you actually need and again, decide if you are going to keep these or donate to friends or family who may be able to use them, or even your local charity shop, who would be welcome any clean kitchen items that are in good working order and can be resold.
Clothes and cleaning products, if you have a stack of cleaning clothes under the kitchen sink, when was the last time these were washed thoroughly at hot temperature? If they are looking tired, do you really want to clean with them anymore? Maybe you could throw these out and make new ones from towels that have seen their best and also need to go onto a second life?
If you keep a lot of your kitchen items out on show, consider putting these in a cupboard to give yourself more work surface to create meals and give your kitchen the minimalist look, which is easier to clean. E.g. if you only use your toaster now and again, put it in a cupboard in between uses, this will free up a lot of space. If your fridge or boiler is covered in magnets, old vouchers and pictures, do you still need to display all of them? By stripping down the clutter on your fridge, you could really make the room seem less cluttered. Same goes for the window sill, if you have lots of plants and ornaments, try putting a few away to see what a difference this can make.
Top tip: Set a timer for say, 30 minutes and blast your kitchen, throw away, give away or recycle as many things as you can during this time. You will feel so much better afterwards!

A new method
Traditionally, decluttering has been taught as a process done room by room or even drawer by drawer.
However, a new method of decluttering which may suit some people better is decluttering by category.
In essence you choose to declutter one category at a time; it could be books, clothes, dvds; you get the idea. Then you gather together all of those items from all the different places you keep them in the house, yes ALL of them. Importantly this system also incorporates an easy way to decide whether to keep or throw. You systematically pick up each item and ask yourself do I really like this; does it make me happy or my life easier. If yes then keep it, otherwise it goes in the sell/give away pile. This should help the process go much quicker and you become less distracted. Only when you have sorted through them all can you enjoy organizing them in their new permanent home. So when you put them back they don't get scattered all over the house again, but live in one place that you can easily find and keep tidy. Once you have worked through all your categories in theory you should have decluttered your entire house!
You can find out how to sell your home with Reeds Rains here.