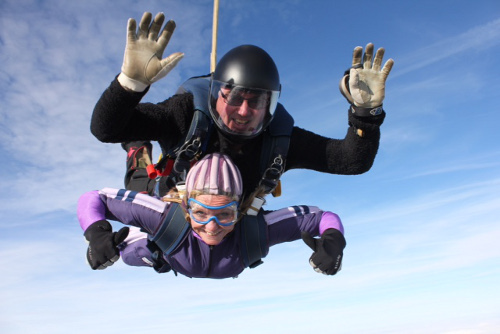 Kate Knipe - Head of Human Resources
A team of 14 from Head Office has taken part in a charity sky dive to raise funds for Cancer Research UK. The team jumped out of the plane at 15,000ft.
Head of Human Resources Kate Knipe says: "I have done this to raise money to beat the hideous disease that is cancer.
Like many of us who have been touched in our lives by this dreadful disease, I lost one of the most amazing women I will ever know, my mum. One of the ladies that I work with has been given the awful news she has secondary liver cancer and our aim is to raise as much money as we can.

Thank you to everyone who has already made pledges of cash at regional meetings or who has given me their donation towards Cancer Research.

All donations made are going straight to Cancer Research and will add to the LSL Against Cancer target of £10,000."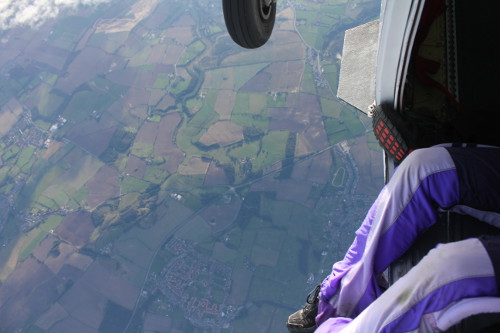 Ready to go - The view before the jump