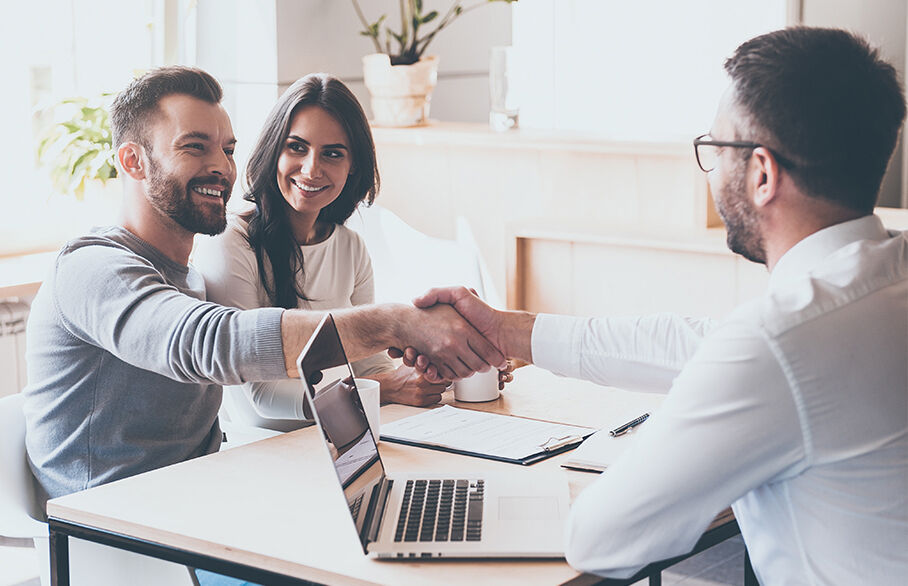 Securing a rental property
The reality of the rental market is that the number of rental enquiries has trebled since 2019. The competition is more so than it has been for a while. Renters need to be savvy and act with immediacy to improve their chances at a rental property.
How can I secure a rental property before anyone else?
Acting quickly is vital to securing a rental property when there are so many hopeful renters applying just like you. In such a busy rental market, getting ahead means acting with agency and being prepared to keep searching.
Have your references and paperwork ready
Having everything you need to send an application at short notice means you can apply for new listings quickly. It also makes applying for a large number of rental properties easier.
You will need:
A reference from your employer, a previous landlord, and potentially your bank
A valid government-issued ID such as a passport or driving licence
A utility bill from your current address
Contact your references in advance to inform them of your rental property search.
Inform them that they will likely need to act as a reference for you and obtain their consent to having their contact details handed on to a future landlord or letting agent.
If possible, obtain written references as well so that you can provide those to the landlord or letting agent immediately.
Every individual tenant will need this documentation, so to make a smooth application be sure that your soon-to-be co-tenants have their paperwork ready too.
Be open to different options
It is not a guarantee that your preferred property will be the one you are able to let. With demand so high, any listings are likely to already have applications put forward for them.
You should be open to expanding your search area and consider commuting options as the more properties you apply for the better chance you have of hearing back.
Not growing too attached to any single property will help avoid disappointment in a busy market.
Setting up alerts for new listings will increase your chances of being the first to enquire.
To get ahead of other hopeful tenants, log in to or sign-up for an RR Online account to set up notifications for new listings.
Be eager and demonstrate your interest to the landlord
Landlords and letting agents want a sensible tenant who will pay their rent on time and not cause any issues.
Being open and eager to impress will help build your relationship with the landlord or letting agent.
You can demonstrate your interest by being punctual and presentable. Dress smartly, speak concisely, and ask questions.
If you don't have any questions, you should research some in advance.
First impressions matter so getting off on the right foot will help when the landlord or letting agent comes to make their final decision on who gets the rental property.
Even if you don't get the rental property, you will have built a rapport with that landlord or letting agent and you'll be on their radar when they are looking for new tenants in the future.
Be financially prepared
As previously stated, the landlord or letting agent want a respectable tenant who they know can afford to pay rent on time each month.
One way to demonstrate this is to be financially prepared for all the upfront costs.
These upfront costs will be:
The holding deposit
The deposit
The first month's rent
The holding deposit is usually one week's rent.
The holding deposit prevents the landlord or letting agent from letting the rental property to anyone else while they do your reference checks.
The deposit can be a maximum of five week's rent and will be returned to you at the end of your tenancy.
The deposit is to protect the landlord or letting agency from any damage that occurs to the property during a tenant's let. Incurred damage costs may be deducted at the end of your tenancy.
It may vary between landlords and letting agents, but it's usual you will be expected to pay the first month's rent upfront once you are accepted for the rental property.
Having the funds for these upfront costs enables you to demonstrate professionalism by being able to pay for them immediately.
It also acts as an indicator of how you'll be able to pay rent on time.
When rental enquiries are so high a savvy renter must be prepared to apply for a large variety of properties to increase their likelihood of securing a rental property.
Remember to keep searching and do not become demotivated if a rental property you had hoped for comes off the market. Search for rental properties on Reeds Rains.