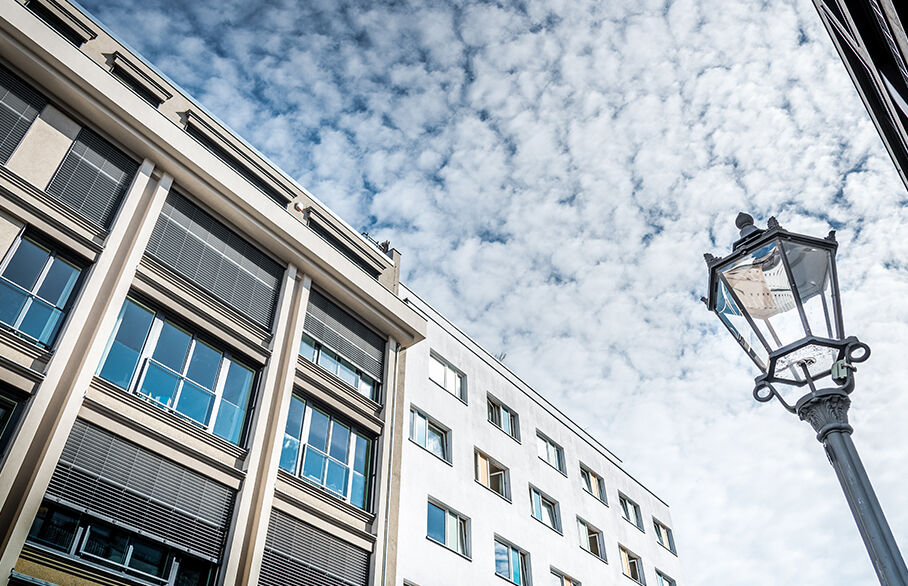 What can landlords do to help combat increased mortgage costs?
Back in 2021, the Bank of England base interest rate was predicted to rise to 4%, but that was expected to happen over a period of years, not months. The most recent base rate increase in June, which brought it up to 5%, was right at the top end of the latest predictions, driven by the fact that previous rises hadn't been successful in bringing down inflation, which stood at 7.9% for the year to May.
As a result, mortgage rates have been rising, which has come as a shock to some landlords. And that's understandable, as monthly mortgage rate increases can be tricky to manage when it's only possible to increase rents once a year.
Most forecasts for where mortgage rates will peak now vary from 5.25% to 6%, with some experts, such as Schroders, suggesting they may go as high as 6.5%. The light at the end of the tunnel is that they are predicted to come down in 2024, so this should be a one to two-year challenge for everyone to survive. That said, Buy to Let is typically a long-term investment and the current mortgage rates, which are around 6%, are actually about the long-term norm.
What can landlords do to help counter the rising rates?
There are options for struggling landlords. Firstly, check what type of rate you are on. Typically, the lender's 'Standard Variable Rate' is the most expensive, so if you're on that, check what other rates you can get. The lowest you will probably be able to access are 'tracker rates', but bear in mind these are likely to rise if the base rate continues to increase.
Alternatively, you could consider locking in a rate today that would 'cap' your mortgage costs over the next few years. The best thing is to speak to a specialist Buy to Let broker, as the savings you might be able to make will depend on how long you are still tied into your current deal and whether you have a repayment or interest-only mortgage.
If you have a repayment mortgage
Speak to your broker or directly to your lender, as they can look at increasing the term of the mortgage or switching you to interest-only. These changes can make quite a big difference to your monthly payments.
For example, if you have a £175,000 mortgage with a 65% loan to value, a 6% interest rate on a repayment mortgage of 25 years will be costing you £1,132.49 a month. If you extended the term to 30 years, it would reduce your monthly cost to £1,053.83, saving £78.66, and if you could switch to an interest-only mortgage, it would reduce your monthly cost to £878.85, saving £253.64 and providing some mortgage relief for landlords.
Please note that these are for illustration purposes and using rates at the time of publishing, which can change quickly. You should talk to your broker or lender directly to secure figures for your personal circumstances. If you would like to speak to an expert today, you can contact our partners, Embrace Financial Services, for a free initial consultation.
If you have an interest-only mortgage
If you are already on an interest-only mortgage it will be harder to reduce your costs, although if you have several properties, a broker may be able to help you reduce mortgage costs across the portfolio as a whole. However, you may also be able to access better rates simply by switching products with your existing lender.
Note: If you're thinking of changing your mortgage, one thing to check as soon as possible is whether your rent will provide enough cover versus the mortgage you need. If you are a lower-rate taxpayer, you're likely to need around 125%-130% cover at 7-9% mortgage rates, but if you're a higher-rate taxpayer, you may need around 145%.
What else can you do?
If you are able to make a one-off payment to reduce your mortgage borrowing, that's the most straightforward way to bring down your monthly payment. Taking the example above, if you reduced your mortgage from £175,000 to £150,000, your interest-only payment would drop from £878.85 to £750 per month, saving you £128.85.
Other things you can do depend on the type of let you currently have. For example, if you're letting a whole property to a single household, you could find out what the rent would be if you turned it into a House in Multiple Occupation (HMO) and let rooms instead. This is a significant undertaking, which may require you to get planning permission for change of use; you would need to make a capital investment to ensure the property complies with safety standards and other legal requirements, and you would also have to secure a specialist HMO mortgage. However, it may be worth investigating, as HMOs do tend to generate significantly higher monthly rental income than single lets.
If you already have an HMO, it's likely that your tenants' rent will be all-inclusive, meaning you're paying the bills directly yourself, and we know that these are particularly high just now. So, it's worth looking to see what savings you could make – for instance, by fitting a smart meter that will allow you and your tenants to see exactly what's driving the costs, then you can work out a plan to reduce these.
In addition, whether you're letting a whole home or individual rooms, it's worth chatting to your tenants and agent to discuss what rent increases they might be able to cope with, that would allow you to retain the property and continue with the tenancy. Remember, if you haven't increased the rent within the last year, the average rent has gone up by around 5% and if your tenant had to move and begin a new tenancy, they could face an increase of around 10%.
Check how much your property has grown in value since you bought it
Although you may be struggling to make a reasonable profit out of your let just now, look at how it has delivered over time. For example, over the last few years most properties have seen good capital growth – with a UK average of 6% growth in each of the 5 years up to the end of 2022 – so, even if you have to put some money into your property to keep things ticking over right now, it might be well worth it in the long term.
Get help!
What's important is to get some qualified mortgage advice that's tailored to your own circumstances and not be overly worried by what you see in the news – remember, the headlines are designed to get your attention! According to Matthew Lewis, Executive Financial Consultant at Embrace Financial Services, "A lot of the landlords that we are speaking to are worried, but we are finding ways to help them and by the time we have discussed various scenarios, things are usually looking far more positive than they had originally feared."
If you're worried about making your mortgage payments or would just like to know what options might be out there for reducing your monthly costs, you can get in touch with the mortgage team at Embrace Financial services via our website and request a callback at a time that suits you.