A group of superhero estate agents from the Reeds Rains branches in Guisborough, Middlesbrough and Stockton on Tees will walk 26.6 miles on Superhero Day, Friday 4th May.
Ben Clayton from the Stockton on Tees branch is hoping it won't be too hot on the day, as he will be undertaking the walk dressed in an Iron Man outfit.
Reeds Rains is the headline sponsor of Superhero Day, the main day of fundraising by charity Cash for Kids. Money raised will lend a helping hand to disabled and disadvantaged children.
The team will start at Reeds Rains Stockton on Tees, walk via the Middlesbrough branch, and then on to the Guisborough branch. Once they reach Guisborough, they will turn around and walk all the way back again.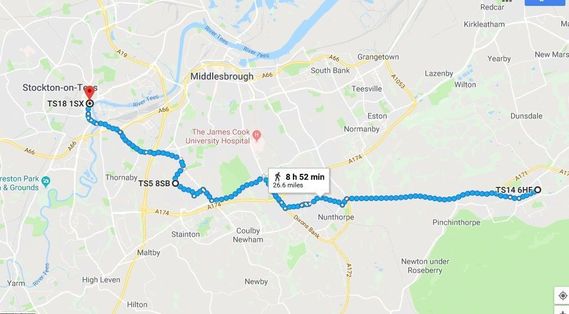 The team are raising money in association with TFM and are accepting donations via their Superhero Day fundraising page.
You can keep up to date with all Reeds Rains fundraising activity by following our Superhero Day blog.