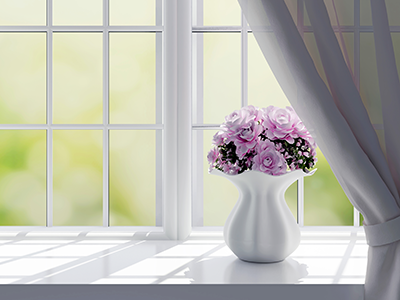 August is here, the sun is shining, the children are on holiday and the smell of BBQ's fills the air. With the summer holiday period now in full swing it is easy to understand why some sellers may fear that the property market goes quiet at this time of year. However, in our experience that certainly isn't the case here at Reeds Rains.
If you are thinking of selling your home this summer take a look at our top tips…
Show your home in its best light
Although we can't guarantee sunshine all summer, this is the time of year to present your home in 'the best light'. Not only can you draw attention to the internal features of your home, but also the external ones – especially your garden.
Don't forget to make sure your lawns are in good condition and regularly mown at this time of year and that shrubs and plants are pruned – particularly those that could block light or cast unwanted shadows.
For more gardening advice, take a look at our latest monthly gardening blog here.
Make an entrance
Not only is it important to keep gardens maintained, we also recommend ensuring the entrance to your property is clear, paying particular attention to drives and porches.
Patios should also be tidied up and any patio furniture cleaned and then arranged - bearing in mind the views from indoors. Remember also to make sure any faulty fence panels or gates are mended or even consider adding more fences to enhance privacy – something many buyers will be looking for.
Let in the light
Summer also provides a great opportunity to bring light in to a property. Open curtains wide to light up rooms and open windows or patio doors to bring the fresh summer breezes in – and further enhance the presentation with vases of fresh flowers.
Showcase views
Summer, of course, also provides an excellent opportunity to point out any external characteristics of the property, attractive garden features or even breathtaking views you enjoy from your property – often difficult to see in the midst of winter. It's important to take photographs of such features so buyers who view on less summery days can also appreciate their value to the property
Going away?
Fear not, there is no reason your property sale should not progress whilst you're away. Ensure you have selected an agent who is sympathetic to your needs and the security aspects of selling an unoccupied property. This can be done by ensuring post is removed from the doormat, plants are not left in the sink or bath, vases of dead flowers are removed and that there's no evidence that would suggest you are on holiday such as documentation. It may also be worth arranging for a car to be left on the drive - perhaps a reliable neighbour can offer support with this - and don't forget to set timers for lights – making sure, however, that they are not visible to visitors.
It's important that you talk to your agent well in advance of any holiday you may be taking and agree beforehand what the agent should, and should not do, while you are away. Ideally you should be prepared for viewings to continue and to leave a contact number should an offer for your property arise.
For further help and advice about selling or buying a property, or to book a free market valuation, simply contact your local Reeds Rains branch.