For many people who have spent 2019 dreaming of the perfect new home finding a new place to live is at the top of their to do list to kick-start 2020. For sellers this makes the new year the perfect time to put your property on the market.
Make the most of the seasonal online surge
If you are looking to sell early next year now is the time to put your house on the market to take advantage of the online surge. Last year Rightmove saw a 231% increase in traffic after Christmas Day.
As you can see from the graph below, stats show that the number of page visits on Rightmove dramatically jump after Christmas day with property searches doubling over the Christmas and New Year period.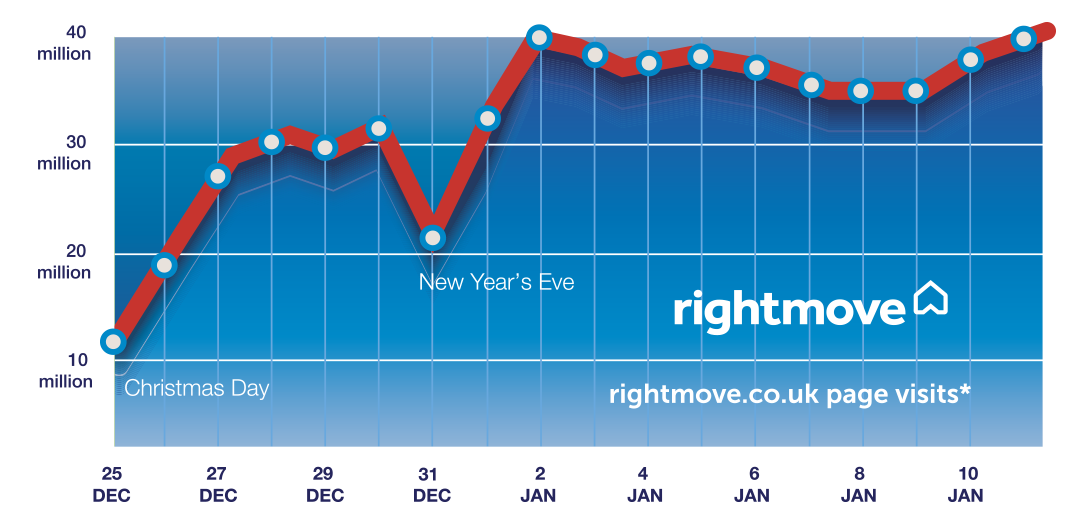 Thinking of selling? Don't miss out, act now.
Selling your property does not need to add to your Christmas stress. All you need to do now is sign our agreement and allow us to take photos of your property so we can get it all arranged by Christmas. All your viewings can wait until the New Year meaning no panic and stress through the Christmas period.