During recent months, Reeds Rains has been involved with supporting a range of local community and charity events.
To highlight the fun from across the different Reeds Rains branches, Reeds Rains has created a roundup of the events which have taken place. Here's our summary of the activities.

Fundraising for Savannah West
In the second of a series of items following the fundraising activities for Savannah West, Lee Carratt, regional operations director, together with the Reeds Rains branches in his region, are coming together to help raise funds for Savannah so she can receive treatment for her rare form of cerebral palsy.
Savannah and her mum Kelly Lapping visited Reeds Rains Sutton where they were presented with the Reeds Rains branded vests which are being worn throughout the fundraising activity.
Sorelle Marsh, branch manager at Reeds Rains Sutton says: "The fundraising aims to raise at least £15,000 which will allow Savannah to travel to Boston children's hospital in the USA and receive the treatment she needs.
The Reeds Rains vests and hoodies are gaining lots of exposure and we are all wearing them everywhere, including shopping centres, local parks and the fun fair in East Hull. To raise money we helped at a charity family fun day and took part in a ladies only boxathon during the evening."
Find out more about other fundraising activities which have taken place for Savannah here.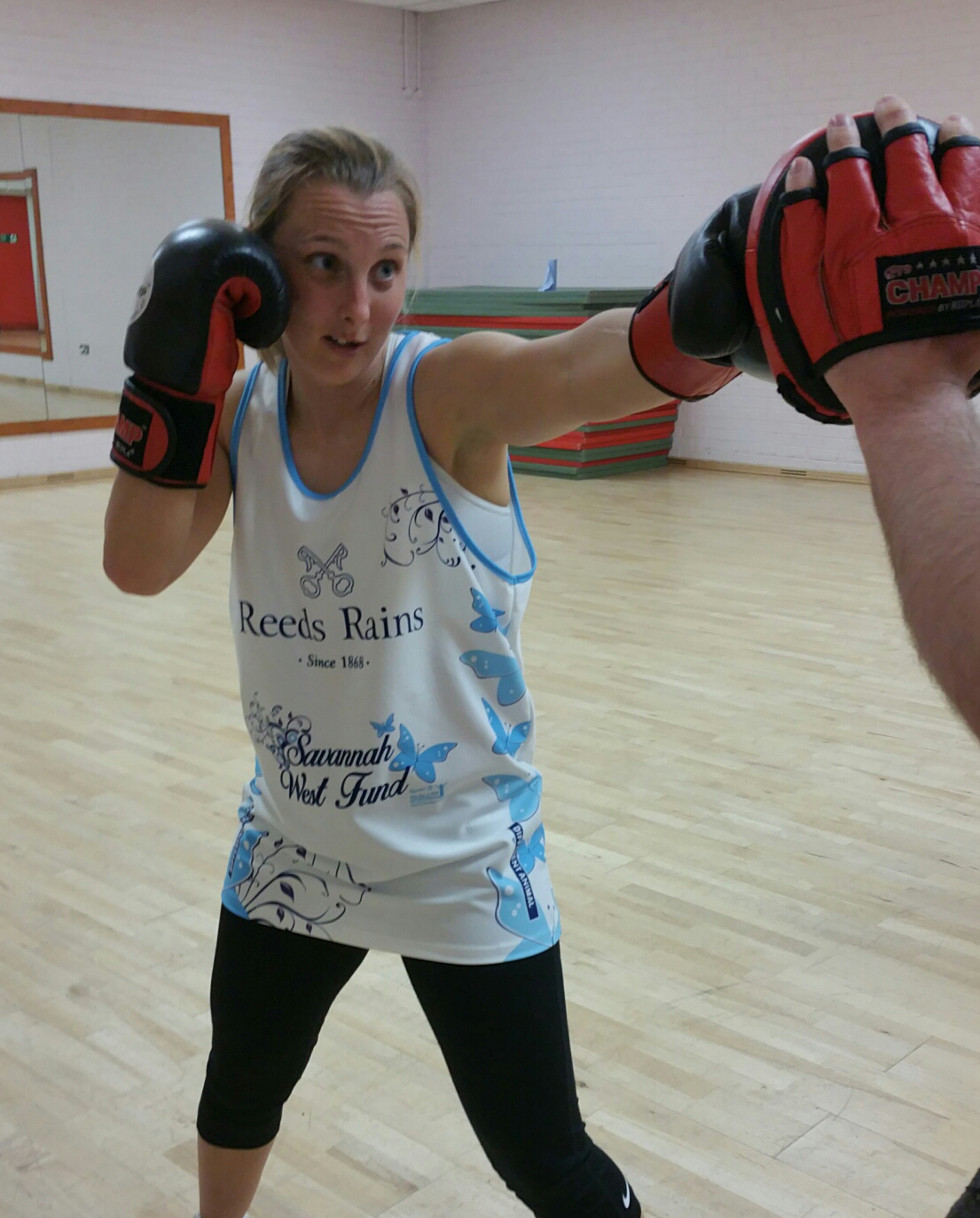 Reeds Rains Dinnington supports local football team
Reeds Rains Dinnington has announced it is supporting the Millmoor Juniors under 13's football team by sponsoring their kit.
Andrea Snook, branch manager at Reeds Rains Dinnington says: "I'm delighted we have been able to support the club and the team is thrilled with the new strip and is proud to wear it.
The sponsorship provides an opportunity for Millmoor Juniors to develop team-working skills, maintain fitness and other vital life skills such as commitment, determination, the desire to succeed and building relationships.
All this has been made possible with the support of Reeds Rains."

Danny Mardell Challenge Cup
Reeds Rains entered a football team in the Danny Mardell challenge cup to raise money to support the Down's Syndrome Association who help people with Down's syndrome to live full and rewarding lives.
Since 1970, the charity has grown from being a local parent support group into a national charity with over 20,000 members.
Daniel Lewis, Reeds Rains regional operations director and Martin Archbold, branch manager at Reeds Rains Waterlooville took part in the football team.
Daniel says: "The Danny Mardell Challenge Cup is its final year, which provided the last chance to follow in the footsteps of the one and only Bobby Moore who captained West Ham United for more than ten years and was captain of the England team that won the 1966 World Cup.
It was a fantastic experience to play at West Ham's Boleyn Ground, before West Ham move to the Olympic Stadium at the end of the season.
We were beaten 1-0 in the quarter finals, but won our division and successfully raised almost £900."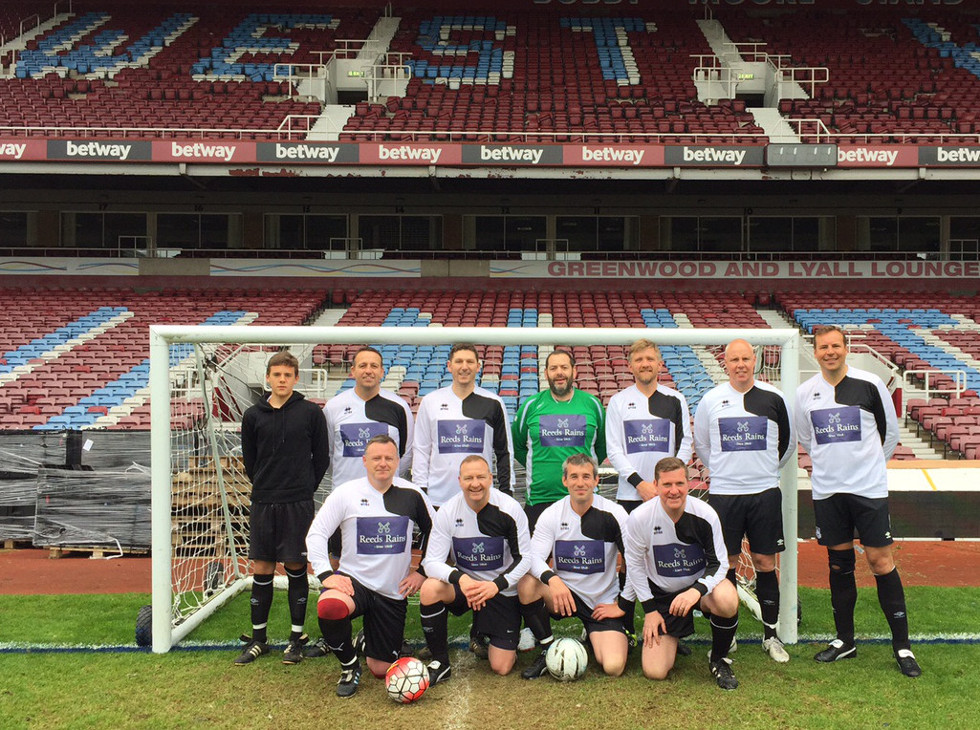 Daniel Knight and Jessica Quinn – Team Mountain Runners
Daniel Knight, Negotiator from Reeds Rains Poulton-le-Fylde has completed the national three peaks challenge along with his fiancée Jessica Quinn raising funds to provide a Faxitron machine for Blackpool Victoria Hospital.
A Faxitron machine provides immediate confirmation of removed breast tissue margins and raises the standard of care for patients undergoing surgical removal or biopsy procedures by making sure that all the cancer is removed. The Faxitron Machine saves time in the operating room by x-raying the specimen during operation.
Daniel says: "We climbed the highest three mountains in Scotland, England and Wales within 24 hours straight which includes: Ben Nevis, Scafell Pike and Snowdon."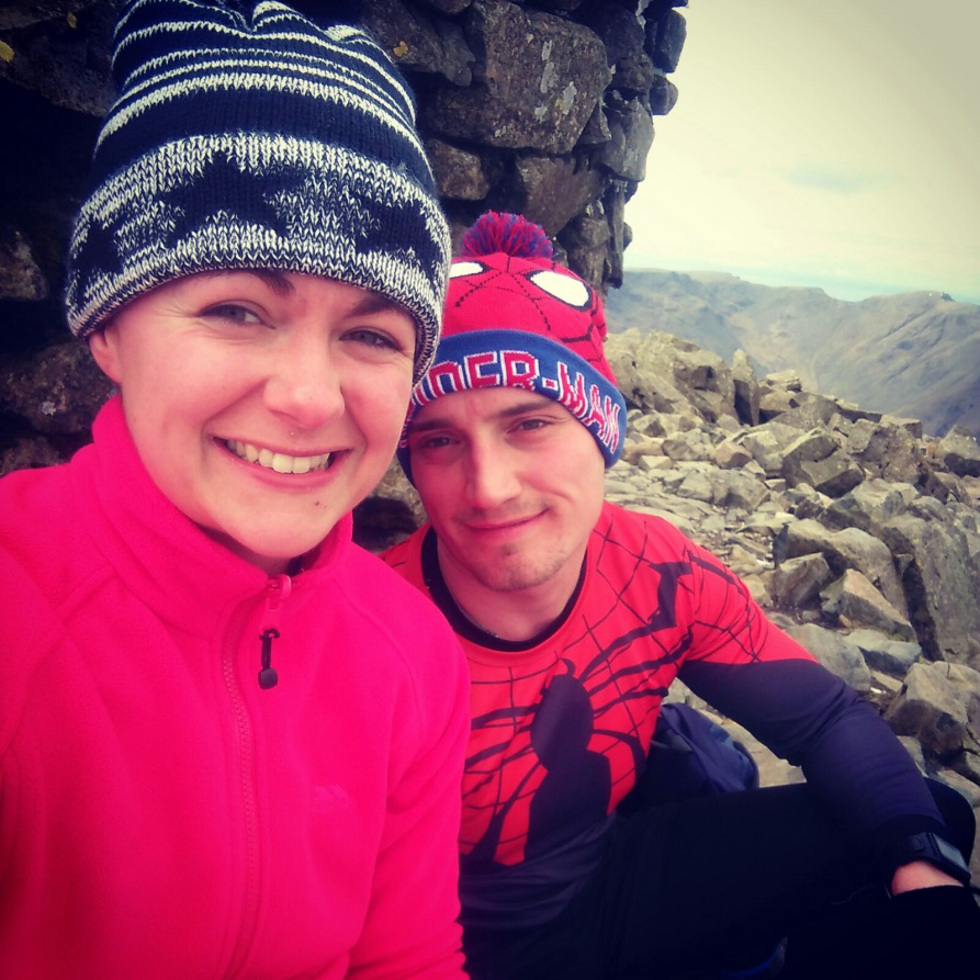 More stories can be found through the links below:

Superhero Day
Reeds Rains support Liverpool Homeless Football Club
Celebrations at the Moor Top Christmas Festival