We are now four days away from seeing the branch manager of Reeds Rains Morley, Cairn Morrison, take on the challenge of The Long Run. This is a challenge that will see Cairn run approximately 130 miles to raise money for Radio Aire's Cash for Kids.
The run will start on Saturday 4th May and finish on Friday 10th May, which is Cash for Kids' annual Super Hero day. It will involve Cairn running to several Reeds Rains branches across Yorkshire, starting at Reeds Rains Bridlington and finishing at Reeds Rains Cleckheaton.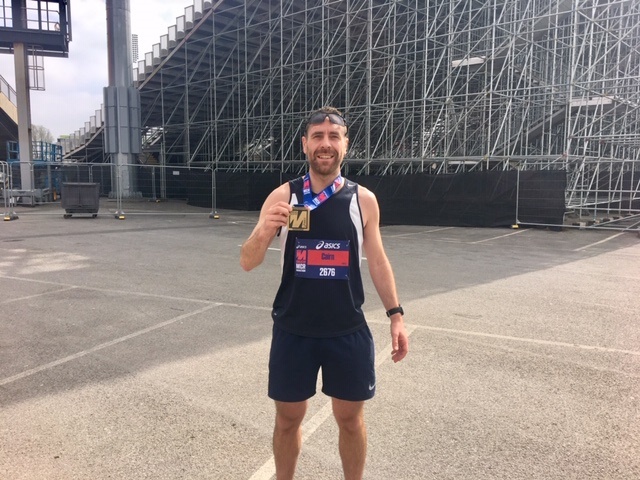 Cairn has recently just completed the Manchester Marathon saying:
"The Manchester Marathon went better than expected. I managed to finish in 3 hours 5 minutes, which was a new best time for me. Training for The Long Run has gone well. I'm now trying to reteach myself to go slower rather than faster and I'm relieved that the temperature has dropped back again."
Reeds Rains will be keeping up-to-date with Cairn's progress through the week so make sure to watch out for updates on our main Facebook page, as well as those branches Cairn will be running to.
We'd just like to remind any of those that want to support Cairn in this epic challenge to raise money to help improve the lives of children and young people, please kindly make a donation to Cash for Kids.
I think everyone will join us in wishing Cairn the best of look on Saturday!